Allensville Volunteer Fire Department


Station 9


1344 Denny's Store Road, Roxboro, NC 27574
336-597-9000 (In case of emergency call 911)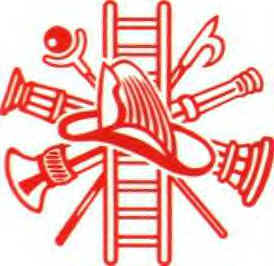 MEMBERSHIP DUES

Please remember to pay your annual dues.

$30 - Annual $500 - Lifetime

Make Checks Payable to:
AVFD
1344 Denny Store Rd.
Roxboro, NC 27574




​​​​​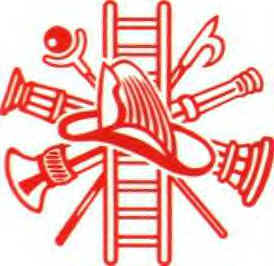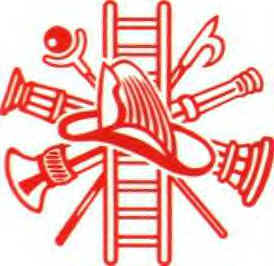 Want to become a Firefighter or First Responder?
Come on out and join us every Tuesday night at 7:00 for more information.​
01/18/18
​
​On behalf of the Board of Directors and Firefighters/Medical Responders of the Allensville Volunteer Fire Department, we want to thank everyone who has helped the department grow and supported it since its organization in 1990. As many of you have recently seen in the Courier-Times or on Facebook, the volunteer fire departments in Person County have been meeting with the Person County Commissioners to try to obtain more funding than what is currently distributed to the departments each year. The volunteer fire departments, as well as the Person County Fire Chiefs Association, have worked together on several occasions to come up with possible funding suggestions, of which were submitted to the commission board for review. The commission board has sent counter offers back to the departments. At this time, there has been no progress from the Person County Commissioners on a better way to obtain funding. We are not trying to get rich with this request, but looking for additional funding to keep up with the rising costs of the needed equipment to provide services to our community in a safe and efficient manner. Numerous articles have been published in The Courier Times, and other types of media, that explain the costs associated with the required equipment, as well as the expense required to replace aging fire apparatus.
The sales tax referendum that the county commissioners have proposed is non-binding. To explain further, if the residents vote in the sales tax increase, this does not mean the commissioners have to enact it. In addition, if the increase is implemented, the money would go into the general fund to be used as the commissioners see fit, and could be used for any purpose, not necessarily for emergency services.
The proposal that has been provided to the commissioners by the Person County Chiefs Association is based on the property tax collected each year. This figure could be a more permanent figure, giving the fire departments more financial stability. This would mean a small increase in property taxes of about $45.00 for the average household. With the increase in funding, it is the full intent of every department in the county to lower insurance ratings countywide. The savings for the average household in insurance would be approximately $100.00.
There has been discussion by the Allensville Volunteer Fire Department Board of Directors concerning not renewing their fire protection contract with Person County on July 1, 2018. If this happens, homeowners and citizens will be affected in the following ways: 1) There will be NO response from our department for ANY type of fire (structure, grass, woods, vehicle, etc.), nor any response to motor vehicle accidents, or other types of calls for service. 2) There will be NO response from our department to any type of medical call, including heart attacks, seizures, injury, etc. The Person County Emergency Services will respond to you from Roxboro, with the possibility of a delay if they are on other emergency calls at that time. 3) Your homeowner's insurance rates will increase. 4) All of the members of the volunteer fire department will lose their benefits, meaning that due to liability issues, they will no longer be able to respond. The volunteers of our department do not want to see this happen. We all volunteer our time, with no pay, to train and learn so that we can safely do our job to protect you and your families in your time of need. Each of our members has a special calling to do this job and they do this out of love and concern of their community. They will be greatly affected by this change as well, as they are not exempt from any decisions made.
So, you may be wondering, how do I fix this problem or voice my concern? Person County Commissioners are elected officials. You, as taxpayers and voters, need to express your concern about this situation to these officials. Do your own research and educate yourselves of how the budget process works. Review the regulations that are required in order for a volunteer fire department to be compliant.
This is a serious matter that does not need to be taken lightly. Unfortunately, YOU, the taxpayers, will be affected by the decision that is made by the Person County Board of Commissioners..
Again the Allensville Volunteer Fire Department wants to thank everyone for their support. The purpose of this post is to keep you up to date on the situation. If you have any questions, feel free to come by the station on a Tuesday night around 7:00 p.m. and/or call your county commissioner.
Please support your local volunteer departments, they want to support you.

Thank You
Allensville Volunteer Fire Department Board of Directors,
Firefighters and Medical Responders

Yard Sale &
Vendor Market

Saturday April 13th
7 am - 1 pm


Breakfast - 7 - 11​
Lunch - BBQ Chicken - 12:00
plates $10 (1/2 chicken, baked beans, potatoes, roll, dessert & drink) Eat in or Take out




​


Annual Board Meeting​​​
Tuesday, June 11, 7:00
All residences of the Allensville Community are welcome and encouraged to come out and support this meeting.​​​​ During the meeting the board will discuss yearly events and replace 3 board members and the Treasury position. We need to have at least 25 paid members in order to have the meeting. Please come out and support your Fire Department.